All the steps from when you hire the reviews until the service ends.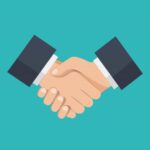 First Step, the commission
The customer chooses the number of reviews they want for Google in our shop.
For example, 50 reviews for the Google account of a restaurant in Madrid.
Our Rating Trust Corporation team, once the order is received, contacts the client by whatsapp and if he does not have an email to confirm the file, ask how many reviews he wants per day and in case he wants to choose the comments that they will put or that some appear keywords.
And from now on we take care of it, you no longer have to do anything else.
Following our own system and our network of contacts by cities through a mobile application used by millions of people, we take care of contacting satisfied users who know the brand or the product. We ask you to give us your opinion and we discard those that are not satisfied and would put a negative review. To those who are satisfied we ask that they put a positive review in exchange for benefits in the application.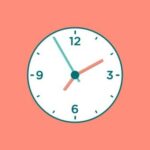 Second Step, execution time
The result of the reviews is not immediate. The most we get per day is 3 reviews. For example, for 50 reviews it takes approximately 1 month and a half. If your business does not usually have many reviews, we recommend putting one review a day or one every two days, even if it takes longer. If your business is not very famous yet, we may not be able to get more than one a day.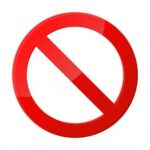 In case of not achieving the objective
It is possible, although it rarely happens, that we do not get the reviews that the client requests. In this situation, there are two options.
We refund the money of the reviews that DO NOT we have achieved.
For example, out of 100 reviews that a customer asked us, we were only able to get 80. In this case, we returned the money for the remaining 20 reviews.

Another optional alternative is that the client who hires us temporarily gives us his customer database (phones or emails) and we use it to get more positive reviews. If we still do not succeed, we proceed to refund the money.
Whatever the number of reviews you have requested, you can cancel the order at any time you want and we will immediately refund the money for the number of missing reviews.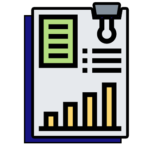 Final Report and Warranty
You will receive a report with all the reviews we have obtained and their names. If some reviews stop appearing, whatever time passes (the user deletes their account for example or whatever reason), we replace them with other users at no cost.

Why trust Rating Trust Corporation?
Our goal from the beginning has been to create a totally real system with no shortcuts to getting reviews. Google It is capable of detecting all kinds of deception or Black Hat techniques that other services use to obtain reviews or links and they penalize it quite a bit, causing great inconvenience.
To prevent this from happening, from Rating Trust Corporation We take this issue very seriously and even if it takes us longer to get reviews, we do it in the most correct and professional way possible.
Real and trusted opinions
Get positive 5-star reviews from real people for your business at Google.
We take care of everything.